Lent Season Menu Options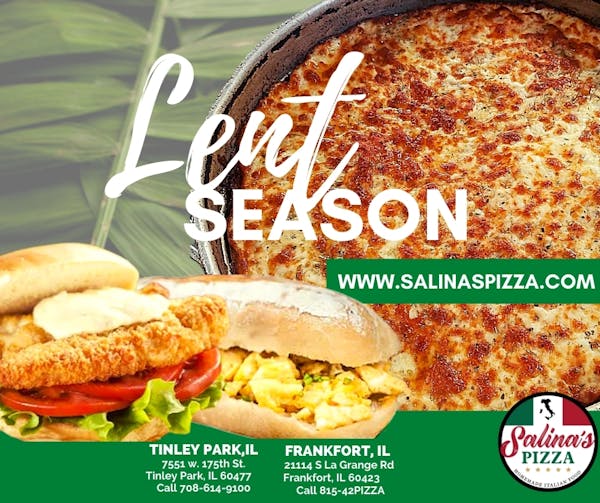 It's Lent Season! Let us provide you with a delicious lent meal.
Checkout Our Options:
-Cheese Pizza
-Cheese Nugget Pizza
-Tomato Bread
-Pepper and Egg Sandwich
-3pc. Beer Batter Cod Dinner: Served with coleslaw and fries.
(Not offered at Frankfort Location)
-Fish Sandwich: Beer-battered cod served on a piece of garlic bread with lettuce, tomato, and tartar sauce on the side.
(Not offered at Frankfort Location)
Order at www.salinaspizza.com
Locations:
Tinley Park, IL
7551 w. 175th St. Tinley Park, IL 60477
Call 708-614-9100
Frankfort, IL
21114 S La Grange Rd Frankfort, IL 60423
Call 815-42PIZZA